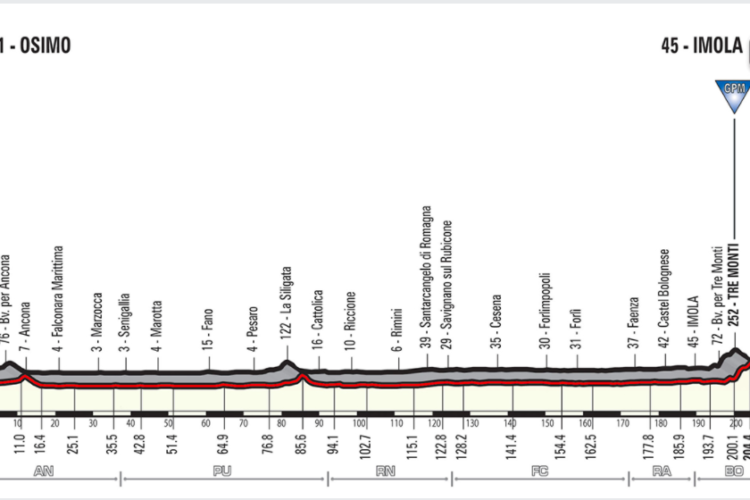 The "Giro 101" is gonna be back #InEmiliaRomagna!
The Giro 101 edition is gonna be back #InEmiliaRomagna ! Next may 17th the Internation Imola Autodrome will host the Giro d'Italia 12th stage. A 213km flat ride coming over from Osimo (Marche Region) across Romagna along the ancient "Via Emilia" and the last part at the Dino&Enzo Ferrari Race Track, same place where Vittorio Adorni won the World Cycling Championship exactly 50 years ago in the 1968. The next stage will be addressed friday 18th from another nice Emilia Romagna's city. From Ferrara another flat stage to Nervesa della Battaglia (Veneto)  along the Pianura Padana, a good ride for the best sprinters . www.giroitalia.it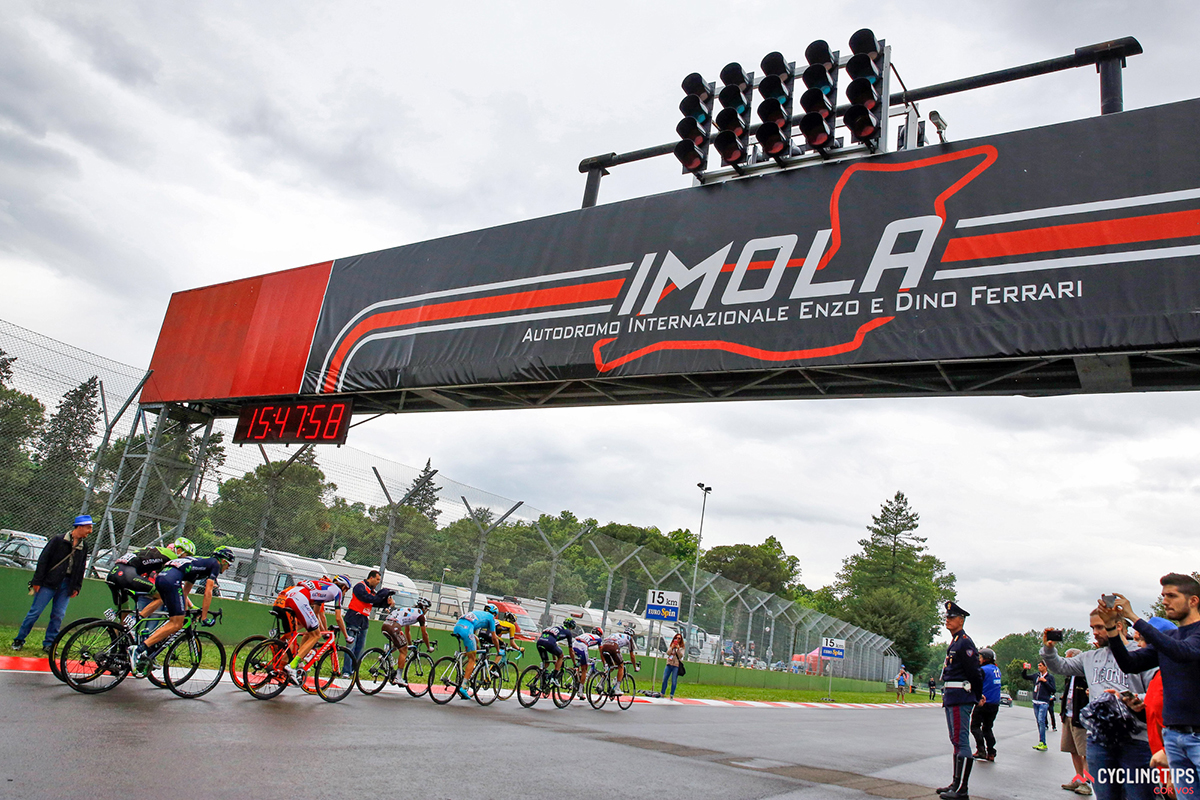 Nel 2018 il Giro d'Italia torna a Imola con l'arrivo della dodicesima tappa, in programma il 17 maggio. Si tratta di una tappa pianeggiante che si snoderà prima lungo la ss16 Adriatica e dopo attraversando la ss9 via Emilia, con arrivo all'interno dell'autodromo Enzo e Dino Ferrari, lo stesso in cui nel 1968 Vittorio Adorni si laureò campione del mondo. Ed è proprio a lui che Imola renderà omaggio in occasione dei 50 anni da quella prestigiosa vittoria. L'Emilia Romagna sarà protagonista anche il giorno successivo, 18 maggio, in occasione della tredicesima tappa del Giro, con partenza da Ferrara. In questo caso la tappa, quasi completamente piatta, attraverserà da sud verso nord la Pianura Padana fino a Montello.